---
30th June - 1st October 2023
For more information,
visit our FAQ here
---
About the event
Stranger Things - The Encounter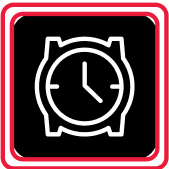 1 duration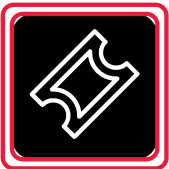 Admission through XPASS ticket

Immerse yourself in the world of Stranger Things! Make your way through memorable locations in both Hawkins and the Upside Down as you and your Hellfire Club mates battle Vecna. And after, you can sit back and enjoy some well deserved respite at Starcourt Mall.

Stranger Things The Encounter is recommended for Ages 13+. All Minors are recommended to be accompanied by a parent or legal guardian.
Ticket types
| XPASS Ticket Types | Weekday Price | Weekend Price |
| --- | --- | --- |
| Regular Ticket | S$39 | S$49 |
| VIP Ticket | S$109 | S$119 |
Admission tickets to the Starcourt Mall retail and F&B areas are available on-site for S$15. To enjoy Stranger Things - The Encounter in its spectacular entirety, check out the XPass Regular and VIP tickets.
XPASS Regular Ticket
Access to Stranger Things - The Encounter
$5 off when you purchase over $80 worth of products at Starcourt Mall
Access to purchase exclusive Stranger Things merch
XPASS VIP Ticket
All benefits that apply for the regular ticket
Hellfire Club VIP Bundle consisting of a cap and T-shirt
Jump the queue with priority access!
Hellfire Club VIP bundle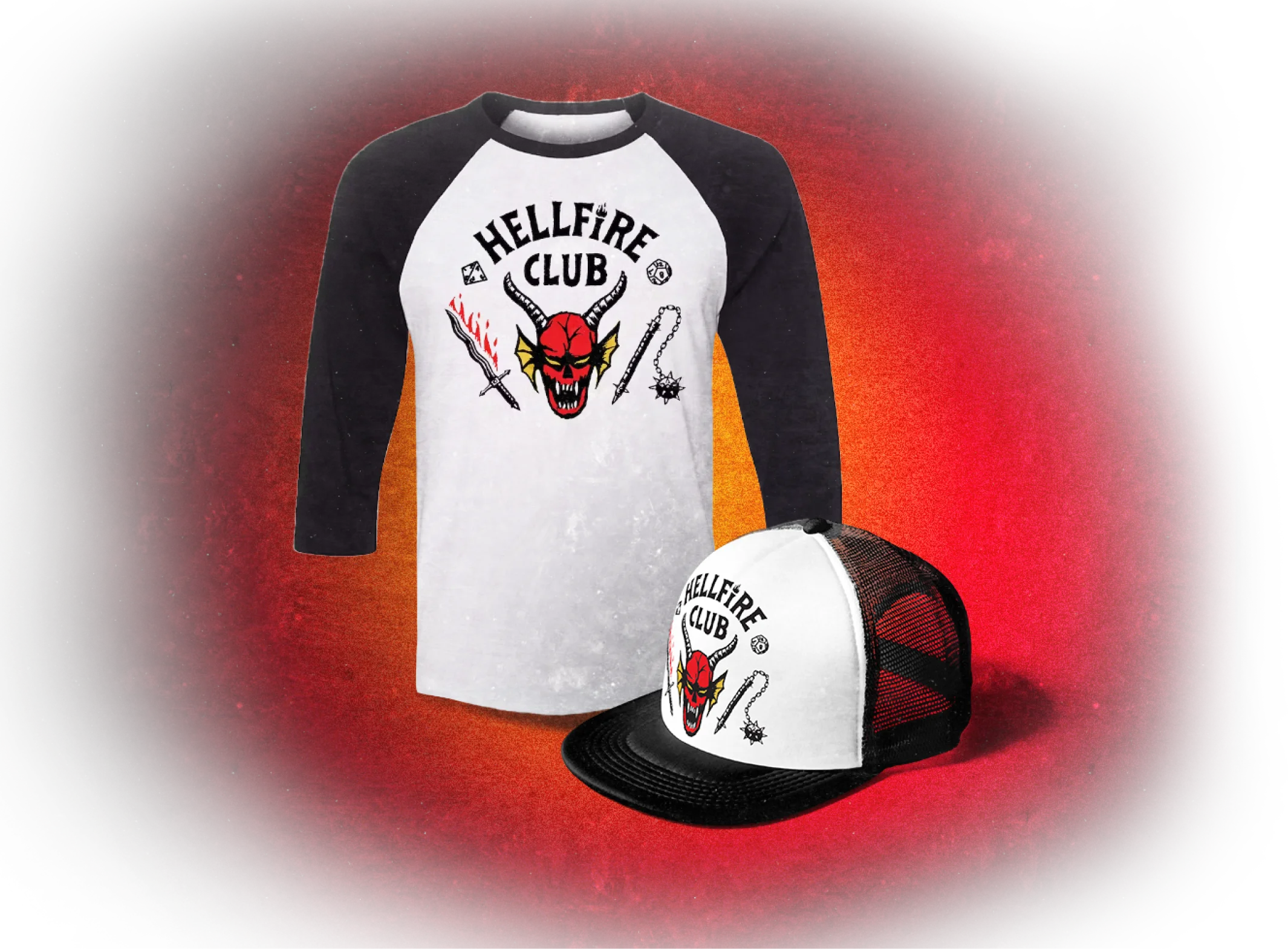 Events Highlights
The Journey
01
Visit visually iconic locations from the show
Step into the world of Stranger Things and encounter places like Palace Arcade, Starcourt Mall, Hellfire Club, Joyce's House, The Lab, The Upside Down, and the infamous Creel House.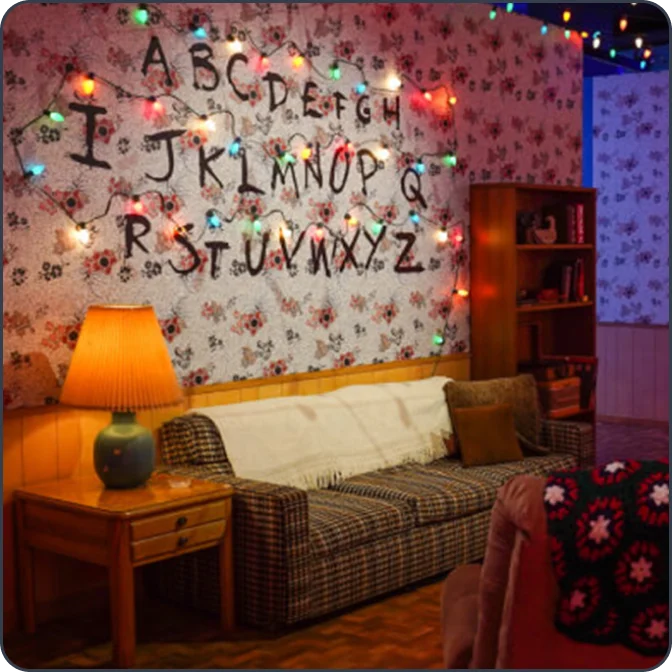 02
Visit the wonderfully curated Starcourt Mall
An immersive retail and F&B zone for you to bring home exclusive merch, and indulge in iconic food moments from the series - Scoops Ahoy, Surfer Boy Pizza.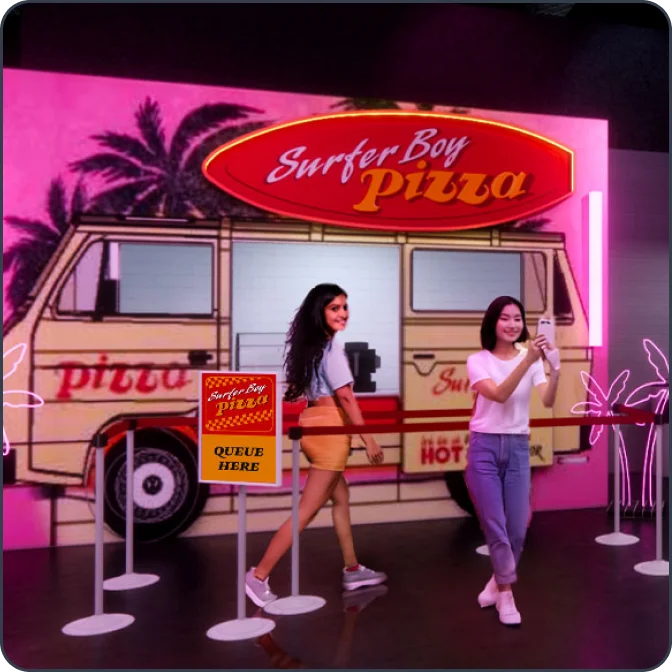 03
Get your customizable XPASS
Your XPASS isn't just an admission ticket; it's a reflection of your encounter! Use your creativity to personalize it your way.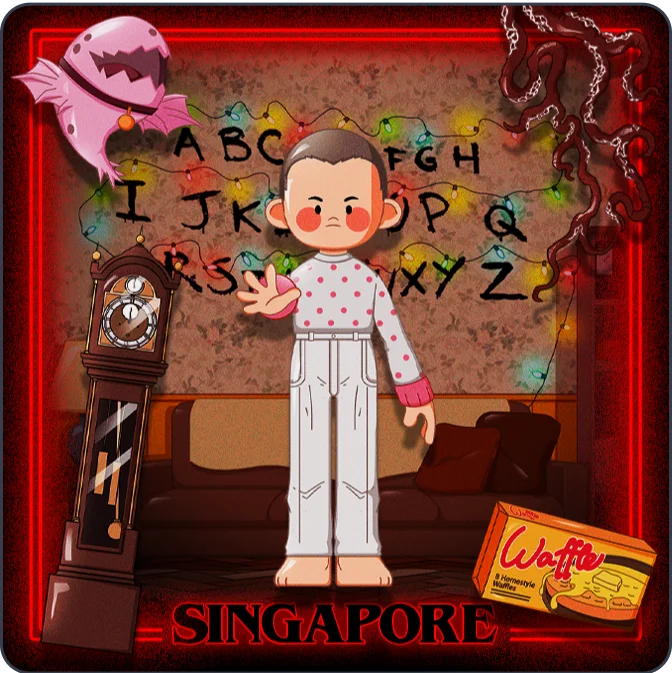 04
Collect digital collectibles
Earn special collectibles as you journey through the encounter. Use them to customize your XPASS or redeem benefits at Starcourt Mall.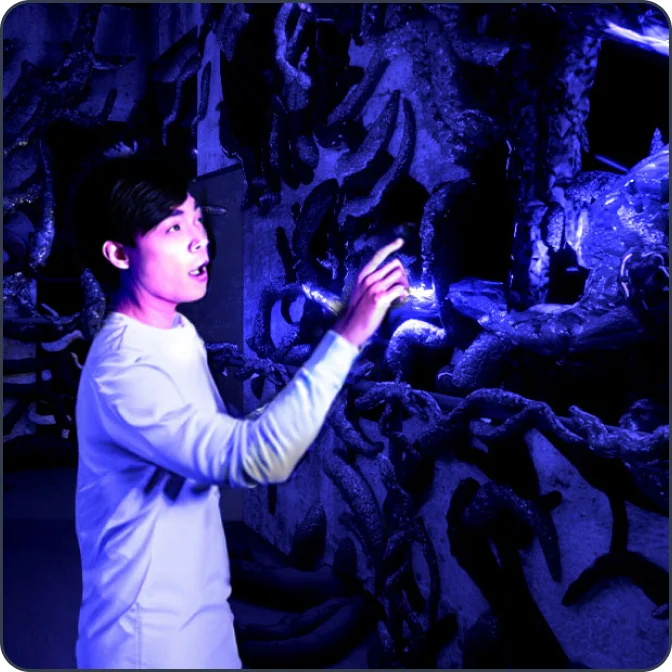 Group Bookings
Don't visit Hawkins alone! Gather a group of people - colleagues, students, friends, anyone really! - to go on an adventure together.

Group bookings are available for 200 pax and above on Mondays to Thursdays. You can book a 3 hour slot, 10am to 1pm. For more information, please contact us at group.bookings@mightyexperiences.com for a personalized package that best suits your needs. You can also reach out to us if you have any queries or concerns.
Sponsors and Partners